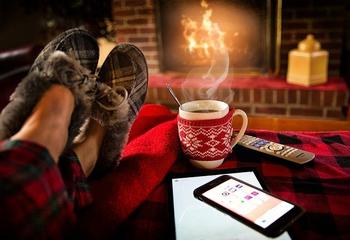 Tips to Help Sell Your Home During the Holidays!
Posted On: 2020-12-18 12:21:51.75
Typically, the Winter months can be a somewhat more difficult time to sell your home. The weather isn't as nice, the roads are bad, and people tend to really hunker down in the spot they're already in. So what do you do? Don't despair! We've got some great tips to help you get your home sold this holiday season!

Clean Up the Curb Appeal
The front of the house is the first thing people see, so be sure to clean up leaves and debris. Take care of those external house items that you may have put off like trimming the bushes, or taking care of any outside maintenance.

Stage Accordingly
It's the holidays! So get with the season. Put up some lights but don't go overboard with elves on every shelf! Keep it tasteful, and think about creating 'warmth' throughout your home.

Be Flexible
Did we mention it's the holidays? Schedules are crazy, people have a thousand things going on, so be flexible in the times for your showings and meetings with your agent.

Speaking of Agents
It is of course, most important whatever time of year you decide to sell your home to work with a quality real estate professional. We have an office of experienced and knowledgable REALTORS® ready to help you!