Overcome the Clutter with these Store Tips!
Housing trends are pointing to smaller spaces soon becoming the norm for the homes of the future. Soon gone by are the days of sprawling opulent great rooms and extra formal dining rooms, but that doesn't mean you have to enjoy less home. In fact,you may already be in a smaller home and loving that great things come in small packages. Either way we've put together some great tips to help you make the most of your storage situation in order to get more space! These tips on storage are simple to incorporate and won't break the bank!

Organize and Declutter.
Your home likely already has more room than you would think, but you may not be making the most of that space. Start simple: go through your things and decide what you really need. It may be time to file away those old documents or use organizers to get your closets in line. Look at your items and ask yourself: have I used (or even seen) this object in the last 5 years? If not, it may be time for it to go.

Bunk up!
By adding a platform to your bed rather than the normal frame you can add a ton of extra room under the space where you sleep. If you don't want to get rid of your frame you can even just make use of the storage there by getting short storage boxes for easy slide-in storing. Kids rooms? Save floor space by getting bunk beds for the kids! They'll love having all the extra room to play.

Shoe organizers.
Not just for shoes anymore! Hang them on the back of the pantry door to store tube shaped, or smaller pantry goods. They also work well in any closet for catch-all items; will definitely help you free up a little drawer space.

Ceiling to floor.
Your average store bought book shelf only goes so far - that is to say about 6 feet tall. Consider building or hiring someone to build full length wall shelving for you. Perfect for offices or living rooms, having that extra top shelf storage will give you a place to showcase items that aren't necessarily used often.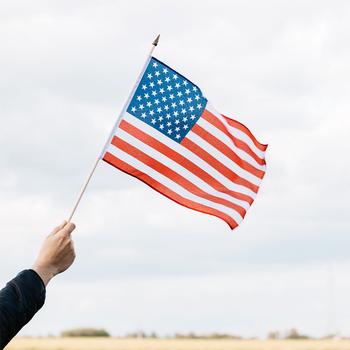 Fourth of July in Crouch Idaho
Crouch has long been known for our 4th of July Celebration!
We love where we live and play and it shows!
This video is what made us famous.
We no longer light fireworks off in town, but we still have fun and come together to celebrate as a community. Remember, if you are coming to visit, FIREWORKS ARE NOT ALLOWED IN THE NAT'L FOREST OR IN ANY OF THE SUBDIVISIONS. We don't want our community to burn, so please be respectful of the rules. We have a designated area at the arena for lighting off fireworks and ask for a contribution to help cover the costs of insurance.
Here's a look at this year's schedule:
JULY 3rd
WHEN: Saturday, July 3rd, 9:00 am – 12:00 pm
Wolverines on Wheels are hosting a run, hike, walk or bike trail event
WHAT: SCHOOLHOUSE SCRAMBLE!! Hike, run or mountain bike at Schoolhouse Gulch in search of letters posted randomly along the trails. Once you have found all the letters, unscramble the secret word; the fastest time wins! Free to anyone, individuals or teams welcome.
WHERE: Schoolhouse Gulch Trails, ½ mile East of Chevron on Banks-Lowman Rd.
JULY 4TH
Flag Raising ceremony 8 AM Weilmunster Park
EMT Benefit Scramble, Cart Decorating Competition & Silent Auction at Terrace Lakes 8AM – EMT's Biggest Fund Raiser
Breakfast fundraiser at the Senior Center
Duck Race – 4 PM Fundraiser to help pay for the fireworks
Dry/Wet Parade (contact Holly Cadotte to sign up to participate – 6PM DRY PARADE followed by the WET PARADE - downtown Crouch.
Fireworks in Weilmunster Park - DUSK
And of course, there is always floating the Middle Fork of the Payette to keep cool!

And don't forget to check us out at www.gardenvalleyproperties.com or call us at 208.462.4620
Buying A Mattress
When was the last time you had to buy a new mattress? I recently had to purchase a new mattress and was not prepared for what was out there. Granted there are mattress companies on every street corner in Boise, so you would think it would be easy. It is not like buying a car . . . or is it?
Here are the factors you should consider when you're shopping for a perfect night's sleep.
Mattress construction: The most popular mattress types are inner spring mattresses, memory foam mattresses, and adjustable air mattresses. Each has pros and cons when it comes to durability and comfort customization.

Firmness: Mattress firmness plays a huge role in the quality of your sleep. Mattresses that are too firm or too soft can cause aches and pains, so it's recommended that you test a mattress for 10- to 15 minutes in store before making a purchase.

Sleeping position: Your mattress should match your sleeping style (side, back, face-down, etc.). You want a mattress that keeps your spine in proper alignment. For example, some mattresses are better for side sleepers, while others are better for back sleepers.

Size: It's not quite as simple as choosing between a king and a queen mattress. You should also consider your height, as some mattresses are a better fit for shorter people while tall people will want a longer mattress so their limbs aren't hanging over the edge of the bed.

Stability: For couples, you should consider how the mattress reacts when one person moves, so the other person's sleep isn't disturbed in the middle of the night.


We ended up buying an adjustable bed that has two separate mattresses at a cost more than my first car! Of course, it's back ordered for a month. So, I guess we must put up with each other's snoring for a little longer.
With Garden Valley being only 1 hour from Boise most furniture companies will deliver. So, if you are looking for a place to put your new bed check out our website at www.gardenvalleyproperties.com to find that perfect cabin of your dreams.
Summer in Garden Valley Idaho!
Idaho has its fair share of well known attractions, renowned landmarks, and classic summer activities, but summer in Garden Valley is in a league all it's own. Summer should be a time of exploration and adventure, as well as relaxation, so if you're looking for something unique to do this summer in the Garden Valley, be sure to add the following attractions and activities to your bucket list:

· Take in a top-notch show under the stars at the Starlight Mountain Theater. Their schedule can be found at the Starlight Mountain Theater website! (starlightmt.com)

· Explore the historic city of Crouch. Just a short drive down Middlefork rd has long been the center of commerce for the valley. The charming wooden rustic town center has a variety of food and gift establishments.

· Hit the water! The Payette River system offers whitewater classifications from I-IV. A number of commercial outfitters in the area offer full and half day trips that are sure to satisfy even the biggest thrill seekers.

· Float the Middlefork. If you are looking for a more relaxing water experience grab your tubes and enjoy the lazy float down the Middlefork of the Payette River ending right in the middle of town.

· Get on the trail. Garden Valley offers numerous trails full of gorgeous scenery and sweat breaking landscapes. Whether you are looking for hiking, biking or off roading it's all here. You can find more info on the trail systems at the Garden Valley Chamber website. Attractions & Map - Garden Valley Chamber (gvchamber.org)

Come be a part of the summer fun here in Garden Valley! Check out the Garden Valley Chamber website for all of the events and happenings in the area or just stop on by the Garden Valley Properties office and we'd be happy to give you some suggestions on how to enjoy this beautiful place!

Home - Garden Valley Chamber (gvchamber.org)

GARDEN VALLEY PROPERTIES - Idaho Mountain Living and More!


Wildflowers in Idaho!

Spring is a beautiful time in Garden Valley! If you have taken a drive around the area, it is likely you have seen a variety of colorful flowers in bloom! Here are a few varieties you may see in the area.
Western white trillium is a staple in Boise County mountains. Some refer to this flower as a 'wake-robin' because they are among the first wildflowers to emerge each spring. They prefer moist, shady areas. Sometimes you will see them with petals that are pink or even purple. This means the flower is older! The rhizome of a trillium is slow-growing and takes a long time to spread, but this amazing plant can live for up to 25 years!
The syringa is the state flower of Idaho, and we are fortunate to have them growing along the South Fork of the Payette River in abundance! They smell wonderful and are elegant and beautiful to boot! In fact, the syringa is sometimes called a mock orange because the aromatic qualities of a syringa resemble that of orange blossoms. The bushes can grow up to 20 feet tall and generally bloom from May through July. They also attract many species of butterflies and moths!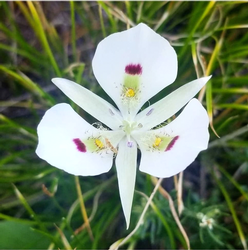 This stunning flower is the white mariposa lily, which is lovely on its own and breathtaking when you happen upon a high meadow filled with their beauty!
It takes several years for the bulb of these flowers to mature enough to produce a blossom, but they are certainly worth the wait. Because they grow from bulbs this delicate flower can survive wildfires, which can provide additional nutrients to the soil and allow these lilies to flourish. It is well suited to rocky soil where competition with other plants is minimal and it prefers higher elevations. This photo was taken near the Deadwood lookout, which sits at an elevation of 8,200 feet.

Remember, when you are out enjoying the beauty that surrounds us, take the time to appreciate and enjoy the numerous wildflowers you will come upon! If you are not sure what they are, take a photo! Someone in the area will likely know what it is. Another option is to use an app on your phone, like PlantSnap, to identify those flowers.