4 Things to Accomplish Before Move-in Day
Moving into a new home is an exciting time, and you're probably daydreaming about decor and paint schemes and new furniture. But before you get into the fun stuff, there are some basics you should cover first.
Change the locks
Even if you're promised that new locks have been installed in your home, you can never be too careful. It's worth the money to have the peace of mind that comes with knowing that no one else has the keys to your home. Changing the locks can be a DIY project, or you can call in a locksmith for a little extra money.
Steam clean the carpets
It's good to get a fresh start with your floors before you start decorating. The previous owners may have had pets, young children, or just some plain old clumsiness. Take the time to steam clean the carpets so that your floors are free of stains and allergens. It's pretty easy and affordable to rent a steam cleaner—your local grocery store may have them available.
Call an exterminator
Prior to move-in, you probably haven't spent enough time in the house to get a view of any pests that may be lurking. Call an exterminator to take care of any mice, insects, and other critters that may be hiding in your home.
Clean out the kitchen
If the previous occupants wanted to skip on some of their cleaning duties when they moved out, the kitchen is where they probably cut corners. Wipe down the inside of cabinets, clean out the refrigerator, clean the oven, and clean in the nooks and crannies underneath the appliances.
Relocating to Garden Valley, Idaho
If you are considering moving to Garden Valley and Boise County area, you're not alone. Our community is full of fun attractions. After a long day of whitewater rafting or kayaking, choose from one of our many popular restaurants or cafes. Then enjoy an evening of entertainment at the Starlight Mountain Theater. Garden Valley is full of outdoor sports to enjoy including world class fishing, hunting, archery, a shooting range, and sleigh rides in the winter. The mountains surrounding us are full of trails for outdoor recreation and wildlife to enjoy.
At Garden Valley Properties, we are committed to making relocation a breeze. Our office is full of knowledgeable staff and brochures that can help you find anything from a local mechanic to remodeling professionals. Stop in anytime for more community information.
We have gathered online resources to make your time in Garden Valley more enjoyable, whether you are relocating or just visiting.
SWITA is a site that is devoted to Southwest Idaho; it's ideal for finding activities close to our area. If you are interested in winter activities, follow this link to The Hottest Cold Spots in SW Idaho. Garden Valley is surrounded by major downhill ski resorts: Brundage, Tamarack, Bogus, and Sun Valley. Here is a travel guide from SWITA of more attractions located along Highway 55. Garden Valley is a short drive to all these perks in Idaho. We also have the same attractions in our valley. The fun doesn't stop once the snow melts, there's plenty to enjoy year-round!
One of the most useful resources for online information about local businesses is the Chamber of Commerce website. It also has updated events in the area and trail information. The Senior Center partners with the Chamber of Commerce, you can find out more about their services at the Senior Center website or on their Chamber of Commerce member page.
Garden Valley boasts a school district that prides itself on safety, top education, and a wide variety of extracurricular activities. Their forward thinking on gun safety and preparing teachers has gained national attention. Read this article to learn more about their gun policy. For information on the school district itself, here is their website.
After school, there are plenty of fun activities, classes, and places to study at the Garden Valley Library. Check out their Facebook page for upcoming events (like 3D printing and leatherworking classes).
If your transportation of choice involves flight, the Garden Valley airport welcomes you! Visit airnav.com's page to learn about communication with the landing strip, operation information, and location.
We hope that your relocation or visit to Garden Valley is an enjoyable one. Our mountain community awaits you!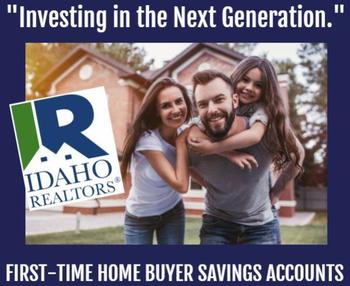 Governor Little 2019 State of the State: Home Buying
Great news for first time home buyers! More young families and couples are moving to our area; this announcement from Governor Brad Little is worth checking out if it's your first time purchasing a home. Feel free to call our office if you have any questions, 208-462-4620.
Home Maintenance Tips
"To prevent minor issues from escalating into full-blown, money-sucking, sale-killing problems, focus on these six important areas you can't afford to neglect."
1. Keep up the yard and walkways
2. Clean the gutters and check the roof
3. Service your heating systems
4. Keep the critters out
5. Wash your windows
6. Check the calendar
"Staying on top of these regular tasks will make it easier to sell your home with fewer headaches. Plus, it'll preserve the value of your property, and potentially, the thickness of your wallet, too."
Check out a more detailed tutorial video at this link:
Winter Home Care Tips
Keep Driveway Clear of Snow and Ice
Sanding inclines and clearing paths for delivery trucks (UPS, Fedex, USPS, and if you require propane delivery) from the very first heavy snowfall will make it easier to access your home and guarantee you receive all necessary services during the winter. Should there be an emergency at your home, it's vital to have your home accessible for first responders.
Invest in Weather Stripping
If you have old weather stripping or none at all, it can be fairly inexpensive and increases heat efficiency in your home.
Roof Rakes
Buying one makes it much easier to keep snow off your roof and prevent ice dams from building up and compromising the structural integrity of your home.
Protect Pipes from Freezing
In cold weather avoid the temptation to turn down the heat when you leave your house. By keeping the heat consistently higher, it prevents your pipes from bursting. If your home has exposed water pipes, wrap them in insulation. By making small, cheap improvements to your house you are potentially saving thousands in water damage and pipe repair!
Cover or Clear Equipment of Snow and Ice
If you have a propane tank, exposed pipes, powerlines, personal machinery, or anything that could be damaged by cold temperatures and heavy snowfall be sure to consistently clear ice and snow off.
Keep Necessary Vents Clear
Keep your chimney and rooftop clear of snow and ice. Dangerous gases becoming trapped in your home is easily avoided by keeping vents clear of snow and ice.
Mark Underground Tanks
If you ever require work to be done to your home or tanks serviced in the winter, it's easiest to mark them before snow falls so they are easily accessible.
Garden Valley Properties hopes these tips will help you have a safe, warm, happy winter season!