Make Your Idaho Home Cozy this Winter
As the winter chill arrives, we naturally crave a warm and inviting haven to call home! Thankfully, with a few simple tweaks, you can transform your space into a winter wonderland, perfect for cozy nights in. At Garden Valley Properties we're here for you long after the sale; want you to be as happy and comfortable as possible in your beautiful mountain home! Here are some great tips we've put together to help keep you feeling snuggly!

Wrap Yourself in Comfort:

Layer up! Indulge in plush throws, blankets, and pillows made from soft materials like faux fur, velvet, or sheepskin. Drape them over sofas, beds, and chairs for an instant dose of warmth and comfort.
Don't forget the floor! A soft rug underfoot adds warmth, especially in colder rooms like bedrooms and living areas.

Set the Mood with Lighting:

Ditch harsh overhead lights and embrace warm-toned lamps. This creates a more inviting atmosphere and encourages relaxation.
Dim the lights for a truly cozy feel. Dimmer switches are your new best friend!
Candles are magical! Arrange them on tables and shelves for a flickering glow and a touch of romanticism.

Embrace Natural Warmth:

Bring the outdoors in. Decorate with natural materials like wood furniture, wicker baskets, and woven textiles.
Plants are your friends. Whether real or faux, greenery adds life and color to your space, boosting your mood and purifying the air.

Seasonal Touches for a Wintery Vibe:

Hang a festive wreath on your door. This instantly says "winter is here" and welcomes guests into your cozy haven.
Decorate with wintery accents. Display ornaments, pine cones, or snow globes for a touch of seasonal charm.
Warm the senses with scent. Diffuse essential oils like cinnamon, pine, or orange, or bake delicious treats for a truly irresistible aroma.

Remember, creating a cozy winter home is about personalization. Experiment with textures, colors, and lighting to find what makes you feel most comfortable and relaxed. Let your home become your winter sanctuary, a place where you can escape the cold and embrace the warmth and joy of the season.
Need to find that perfect place before you can cozy up? We're here to help! Take a look at our available homes or get in touch to let us know what you're looking for!
Reasons Homeowners Are Thankful in Idaho
As we leave Thanksgiving behind, we can't help but carry the spirit of gratitude with us through the holiday season! And while it may seem like a simple matter one thing we hear again and again is how thankful people are about owning their own home in Idaho. Beyond our state being one of the most beautiful in the country, with stunning natural wonders and world class recreation opportunities, there are plenty of reasons why owning a home here makes it even better. Here are just a few!
A Sense of Safety and Security Your home is more than just a place to rest your head; it's a sanctuary that provides unwavering comfort and security. A survey by Fannie Mae revealed that "having a sense of privacy and security" is a top reason why homeowners prefer owning to renting. Similarly, another Fannie Mae survey highlighted "living in a place where you and your family feel safe" as a key benefit of homeownership.
A Canvas for Personal Expression Your home is a reflection of your unique personality. From the vibrant color of your front door to the captivating artwork adorning your walls, every detail contributes to a personalized haven. Homeownership empowers you to make changes and improvements that resonate with your individuality, transforming your living space into a true expression of your essence.
A Deeper Connection to Community Homeownership fosters a sense of stability and belonging within your community. The longer you reside in your neighborhood, the stronger your emotional connection becomes. Engaging in community events, such as cookouts and block parties, presents opportunities to build meaningful relationships with your neighbors. As the National Association of Realtors (NAR) aptly states:


"Remaining in one neighborhood for several years allows you and your family time to build long-lasting relationships within the community."


The enduring friendships and connections you cultivate within your community provide a sense of stability and predictability that surpasses the fleeting nature of rental leases.
A Treasure Trove of Lasting Memories Your home is the stage upon which the cherished moments of your life unfold. It's the backdrop for celebrating milestones, hosting gatherings, and accumulating a trove of special memories. The warmth and joy that envelop your home as you create these enduring memories are priceless treasures to be cherished.
Embrace the Journey of Homeownership As you embark on the path to homeownership, remember the countless individuals who have found immense fulfillment in owning their own homes. Homeownership is more than just a financial decision; it's an investment in a stable, secure, and memory-filled haven. If you're considering buying a home, we hope that you will call on Garden Valley Properties so that we can help you find the perfect place for you!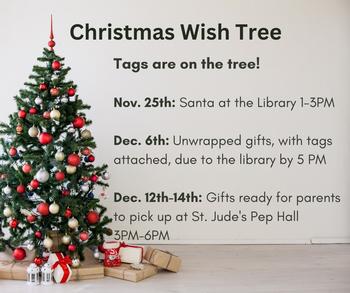 It's Christmas Wish Tree Time!
The spirit of Christmas is alive and well in the beautiful mountains of Garden Valley Idaho!
This holiday event is close to our hearts and really helps bring the warmth of the season to the community!
It's about more than just presents - this builds happy memories that will last a lifetime!
A close community is just one of the things that we love about where we live, work, and play. It's events like this that bring us together in the spirit of giving to remind us of how very fortunate we are.

Let's come together and make a child's Christmas truly enchanting! We'd love for you to join us in supporting this wonderful program. Together, we can make a difference and bring joy to the lives of children during this special season. Your contribution will help create magical memories that they will cherish forever. Thank you for being a part of this meaningful cause!

Find out more info and details by visiting the Christmas Wish Tree Facebook page!

Reasons to Sell Before the New Year!
As the year draws to a close, the housing market often experiences a lull due to the holiday season and the general slowdown in activity. However, this lull can actually present a unique opportunity for homeowners looking to sell their property in Idaho! As your experienced mountain real estate team we're familiar with the market, so there's no surprises to us, but we want to be sure and help new home sellers feel confident as well. Here are compelling reasons why selling your home before the new year can be a smart move:
Seize the Advantage of Reduced Competition: During the holiday season, many homeowners postpone putting their homes on the market, creating a smaller pool of available properties. This translates into less competition for your listing, increasing the likelihood of attracting serious buyers and potentially securing a favorable sale price.



Capture Motivated Buyers: The buyers who are actively searching for homes during the holiday season are typically highly motivated and ready to make a decision quickly. These buyers are likely individuals who need to move due to job relocation, family changes, or other pressing circumstances.



Capitalize on Equity Gains: Home equity has been steadily increasing in recent years, and selling before the new year allows you to lock in these gains and realize the financial benefits of your investment.



Enjoy a Smoother Closing Process: With fewer buyers in the market, the closing process can be more streamlined and less competitive, reducing stress and potentially expediting the timeline for finalizing the sale.



Benefit from Seasonal Appeal: Homes often appear more inviting during the holiday season, with festive decorations and cozy ambiance creating a warm and welcoming atmosphere that can appeal to potential buyers.



As you contemplate selling your home, consider the advantages of taking action before the new year arrives! By capitalizing on the reduced competition, attracting motivated buyers, and enjoying a smoother closing process, you can set yourself up for a successful sale and move forward with confidence.
Want to Sell Your Idaho Home Before Thanksgiving?
Thanksgiving is just around the corner, and if you're thinking about selling your home, now is the time to start getting it ready. By following these three simple steps, you can make your home more appealing to buyers and increase your chances of selling quickly and for a good price.
1. Declutter and depersonalize
One of the most important things you can do to get your home ready to sell is to declutter and depersonalize. This means removing excess furniture, personal belongings, and knick-knacks. The goal is to create a blank canvas that buyers can imagine themselves living in.
Here are a few tips for decluttering and depersonalizing your home:
Start by going through each room and getting rid of anything you don't use, need, or love. You can donate, sell, or recycle unwanted items.
Pack away personal belongings, such as family photos, souvenirs, and collections.
Remove excess furniture, especially if it makes your rooms look cramped or cluttered.
Neutralize your décor by painting walls in neutral colors and removing any bold or personal artwork.
2. Deep clean
Once you've decluttered and depersonalized your home, it's time to give it a deep clean. This means cleaning from top to bottom, inside and out. Pay special attention to areas that are often overlooked, such as ceiling fans, baseboards, and light fixtures.
Here are a few tips for deep cleaning your home:
Start by dusting all surfaces, including furniture, shelves, and electronics.
Vacuum and mop all floors.
Clean all windows and mirrors.
Clean bathrooms and kitchens thoroughly, paying special attention to appliances and fixtures.
Don't forget to clean the exterior of your home, including the front door, walkway, and patio.
3. Make minor repairs and updates
While you don't need to make any major renovations to sell your home, there are a few minor repairs and updates that can make a big difference. These include fixing leaky faucets, painting chipped walls, and replacing outdated light fixtures.
Here are a few tips for making minor repairs and updates:
Walk through your home and make a list of all the minor repairs that need to be done.
Prioritize repairs that are visible to buyers, such as leaky faucets and chipped walls.
Make updates that will appeal to a wide range of buyers, such as painting walls in neutral colors and installing modern light fixtures.
Bonus tip: Hire a professional photographer
Once your home is clean and decluttered, it's time to take some professional photos. High-quality photos will showcase your home in the best possible light and attract more buyers.
Here are a few tips for hiring a professional photographer:
Look for a photographer who specializes in real estate photography.
Get quotes from multiple photographers before making a decision.
Schedule the photo shoot for a time when the weather is good and the natural light is flattering.
By following these three simple steps, you can get your home ready to sell before Thanksgiving. By decluttering and depersonalizing, deep cleaning, and making minor repairs and updates, you can make your home more appealing to buyers and increase your chances of selling quickly and for a good price.
Ready to Sell?
Imagine yourself sitting around the Thanksgiving table with your loved ones, knowing that your home is sold and you're ready to move on to the next chapter of your life. With a little planning and effort, you can make this dream a reality.
By following the three simple steps above, you can get your home ready to sell before Thanksgiving. And when you sell your home for top dollar, you'll have more money to put towards your new home or other financial goals.
So what are you waiting for? Start decluttering and depersonalizing your home today!